On a mid-summer Saturday in August, The Cornish Concierge were lucky enough to throw a surprise birthday party for some of our lovely guests up at Padstow Kitchen Garden. In collaboration with some of our amazing partners, our guests were flown in by helicopter to enjoy an afternoon of fun, feasting and festivities, overlooking the stunning Camel Estuary.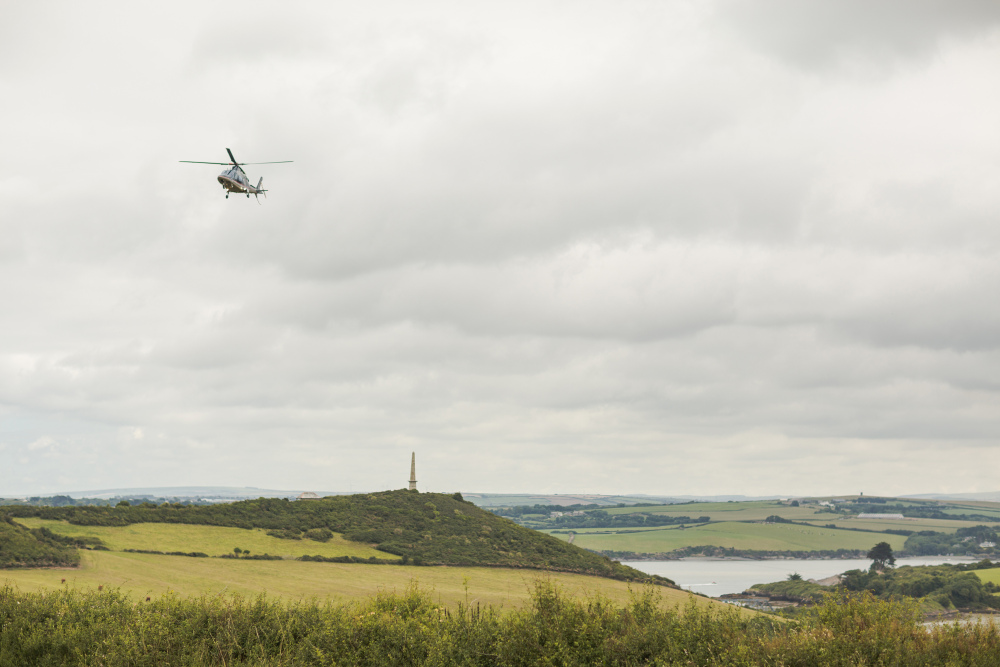 The Venue
The spectacular views across the Camel Estuary and the story behind Padstow Kitchen Garden made it the perfect choice for our foodie guests. The emphasis was firmly on local, seasonal produce, and Trerethern Farm with its rolling fields, neatly tended vegetable beds and abundant poly tunnels set the scene.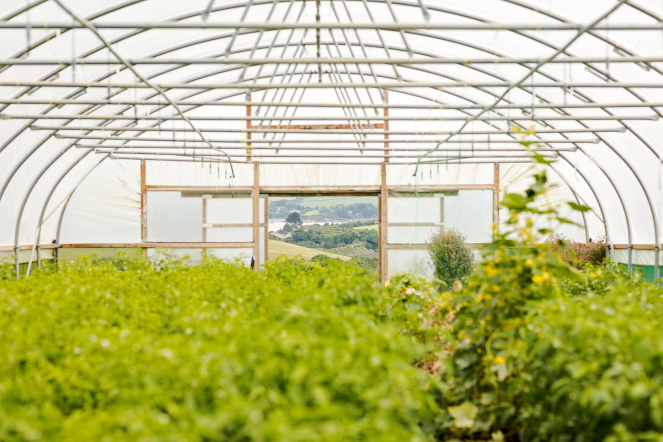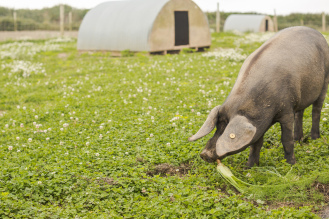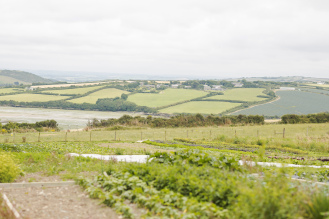 To add a party centrepiece to the farm, we chose a giant hat tip from The Cornish Tent Company, furnished with rustic benches and a firepit. The tables and bar were adorned with the most stunning florals from This Rugged Coast, an artisan florist from north Cornwall. All the flowers were Cornish grown, fitting our local, seasonal brief perfectly.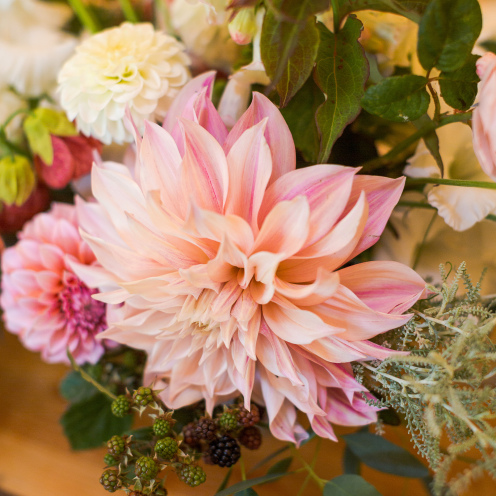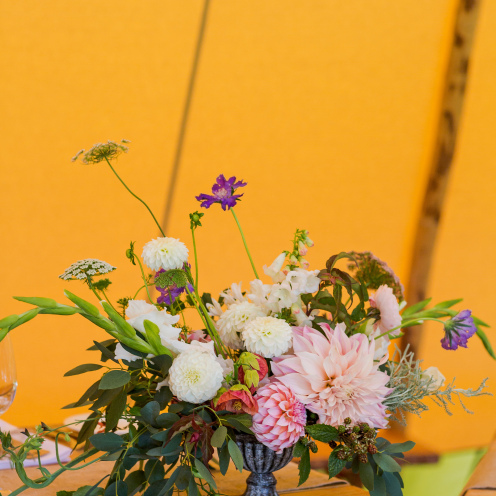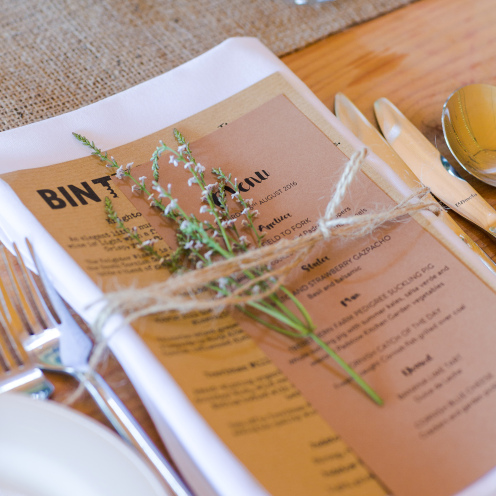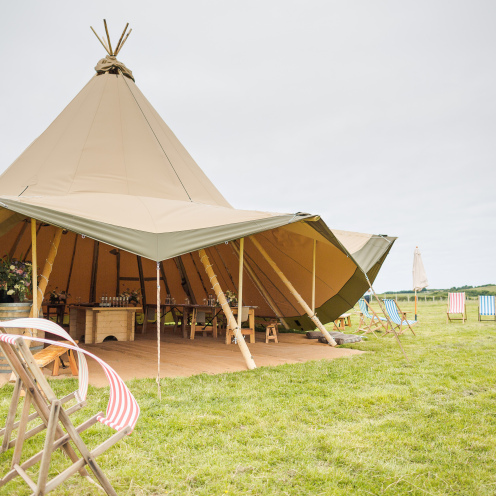 Traditional striped deck chairs, rustic table settings and 'doggy chill out area' for the 5 canine party-goers completed the scene.
The Feast
With miles of farmland and the beautiful Cornish coastline as the backdrop, it seemed only appropriate to focus on Cornwall's incredible local, seasonal produce as the star of the feast. Cue chef Jackson Bristow, whose penchant for cooking over fire made him the perfect man for the job. His menu showcased produce from within miles, if not metres, of the dining table and epitomised the "field to fork" philosophy we'd given him to work with.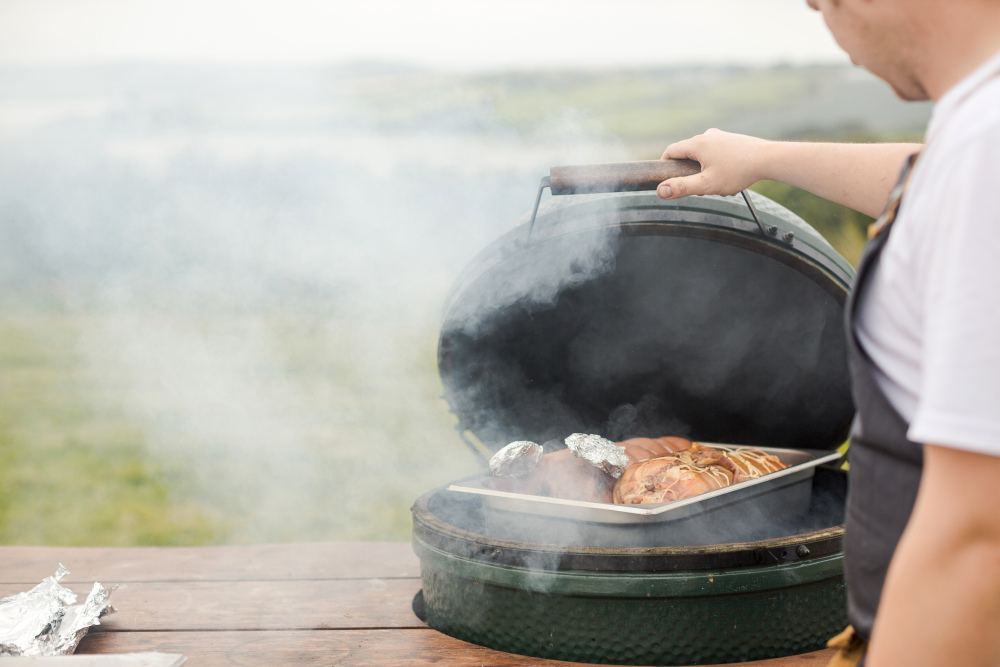 For something different, the amuse bouche was served amongst the gardens and poly tunnels. Ross, the owner of Padstow Kitchen Garden, took our guests on a guided gourmet walk, tasting as they went. Their wander culminated in some delicious tomato bruschetta served amongst the tomato vines, and griddled Padron peppers cooked over the Big Green Egg.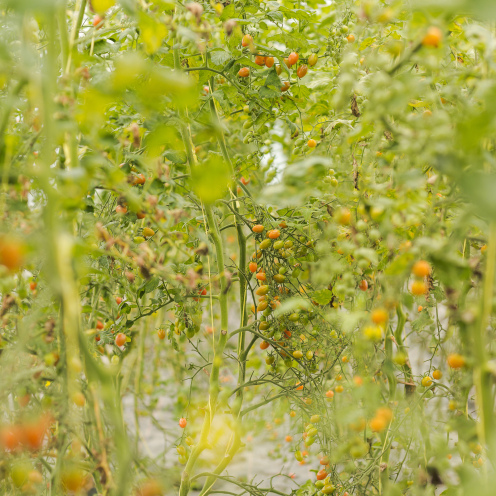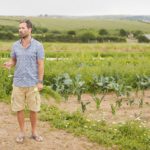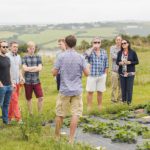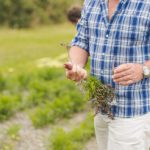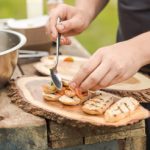 Then it was back to the Tipi for a tomato and strawberry gazpacho, finished with basil and balsamic. Then came the main event – a rare-breed suckling pig cooked over coals – the perfect theatrical centrepiece to the feast. Accompaniments included salsa verde, seasonal kales and other veg plucked straight from the gardens surrounding the Tipi. Dessert came in the form of a banana lime tart with Dulce de Leche and Cornish blue cheese with crackers and garden pickles.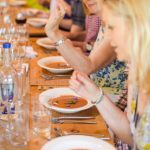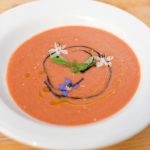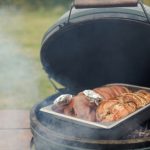 The finale to the feast was the much-anticipated cake from the artisan bakers, Peboryon, in Penzance. This had been an important part of our brief – to find a spectacular baker to bake a spectacular cake – and Peboryon more than surpassed expectations. This sugary masterpiece was sculpted in the form of the birthday girl's beloved Coton De Tulear, Tiggy, complete with handmade marshmallows.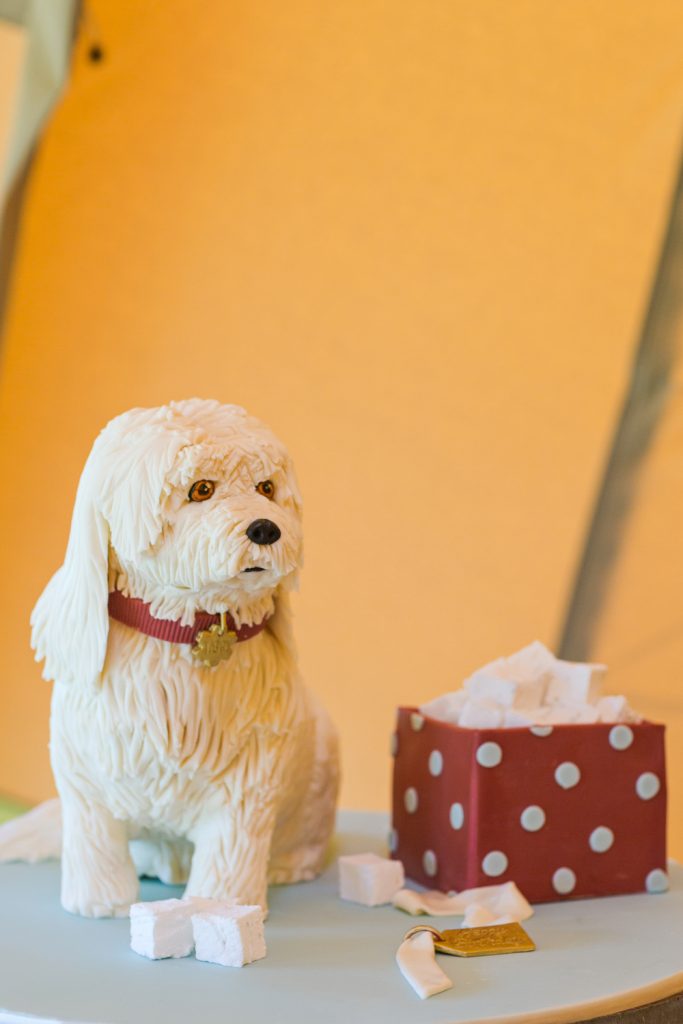 This fabulous Cornish fare was washed down with a hand-picked selection of drinks from our fantastic 'partners in wine', BinTwo in Padstow. This fantastic little wine merchant 'with a twist' worked with our menu to provide really creative wine pairings, all with their inimitable service with a smile. Cornish wines and beers featured prominently, with Knightor, Trevibban Mill and Padstow Brewing Company all making an appearance.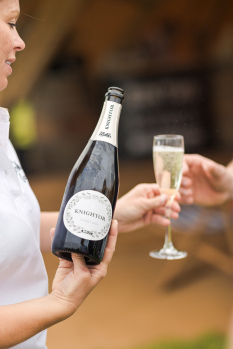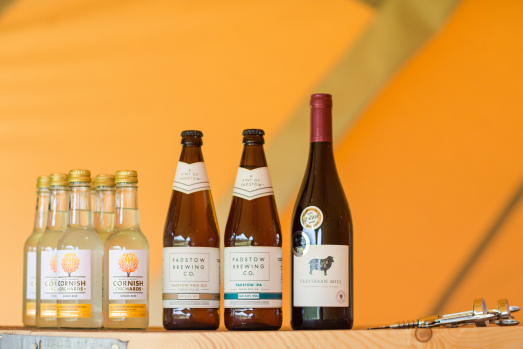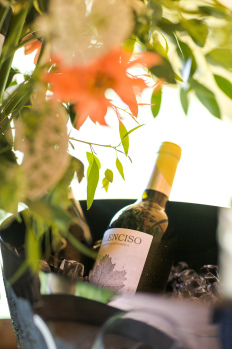 We were very fortunate to experience the maiden outing of BinTwo's fantastic barrel bar – it made a wonderful centrepiece and is the perfect pop-up bar.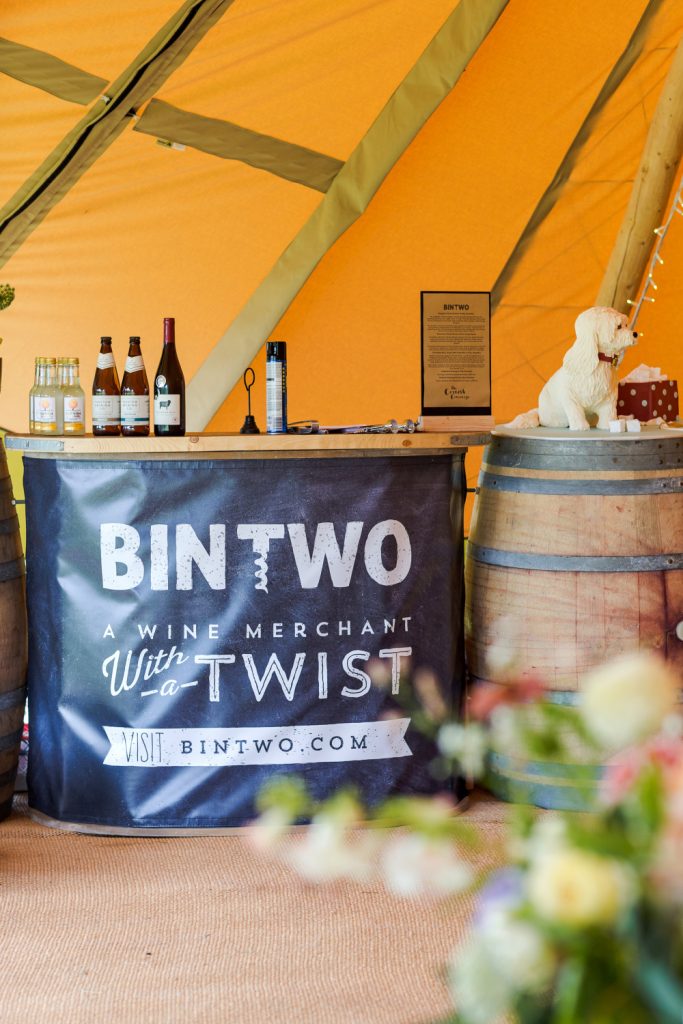 The Fun & Games
Arriving at Padstow Kitchen Garden, our guests were welcomed by the dulcet tones of Toby Lobb, aka Loveridge. When he's not performing as one eighth of the quintessentially Cornish shanty band Fishermans' Friends, Toby and his guitar serenade with his self-penned songs of the sea, alongside more contemporary covers. His laid-back stylings created the perfect atmosphere and set the tone for what was to be a great afternoon.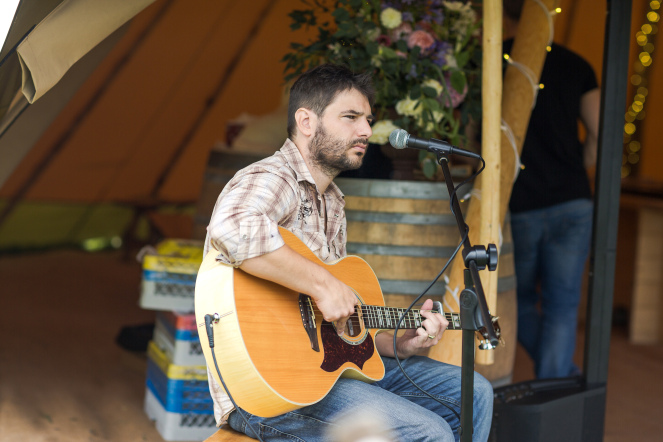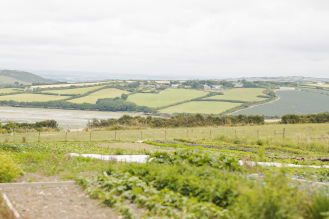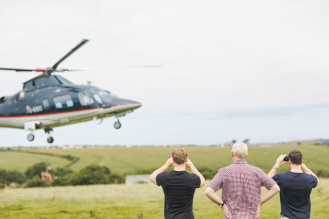 Part of our brief was to provide some entertainment for the younger party-goers who might like a bit of action and adventure throughout the afternoon. Being a working farm, we had to be careful with our selection, but our choice of archery and laser clay pigeon shooting went down a storm, with everyone trying their hand and these classic country pursuits.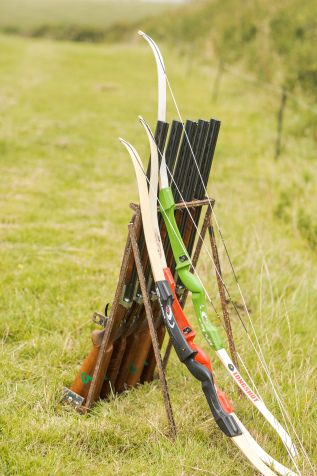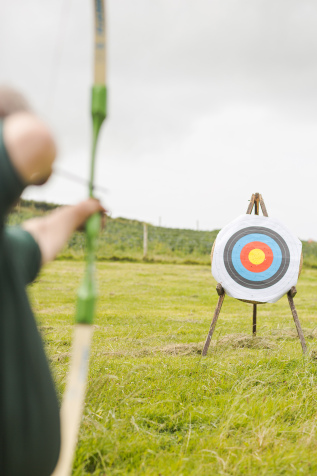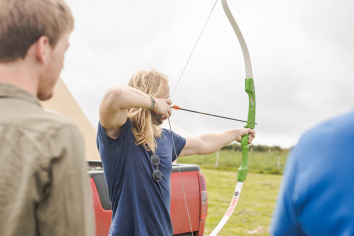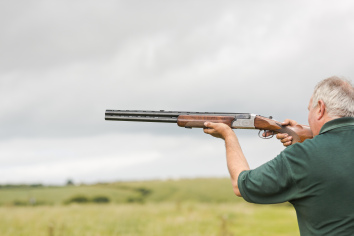 The Photography
These beautiful images were taken by the lovely Marianne Taylor Photography, a creative reportage photographer based in Newquay. Marianne's unique, relaxed style was perfectly suited to capturing the laid back, Cornish feel of the day and her passion for Cornwall is so evident in her beautifully shot photographs.
We're really excited to be partnering with Marianne on some more ventures in our events and tailor-made experiences and can't wait to share more of her beautifully captured images with you all in the coming months.
We'd like to take this opportunity to say another big thank you to our fantastic suppliers that were instrumental in making the day such a success, and we're thrilled to be able to share these amazing images taken by Marianne.
Photos are copywright to Marianne Taylor Photography and The Cornish Concierge.
For event enquiries, please email hello@thecornishconcierge.co.uk