Today's post is the first in our new series "Local Heroes", where we'll be meeting and chatting with some of the fantastic local suppliers here in Cornwall.
To celebrate his post as the Saturday Telegraph's newest monthly gardening columnist, today the spotlight is on Ross Geach, owner of the Padstow Kitchen Garden. Supplying some of Cornwall's top restaurants and most celebrated chefs, Ross's 2 acres of lovingly-tended land on Trerethern Farm on Cornwall's north coast is teeming with spectacular local produce. From baby leeks and micro herbs, to kales and edible flowers, with 10 years' experience under Rick Stein, Ross knows what chefs want and can provide it almost year round.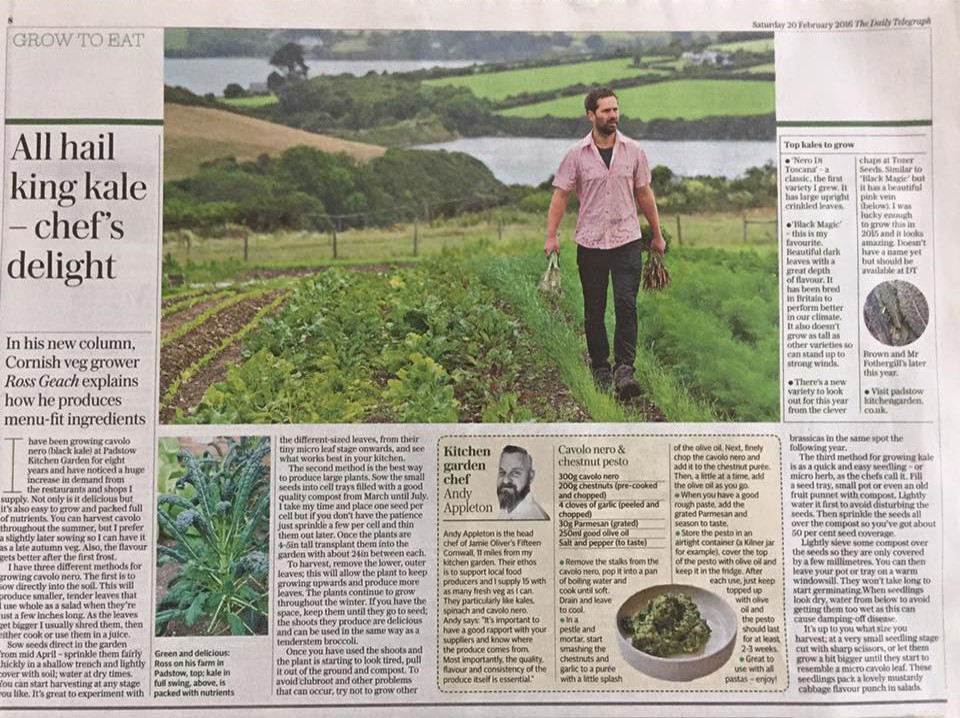 We were lucky enough to have Sue Phillips as a guest of the Cornish Concierge recently, a qualified horticulturist, former president of the Cottage Garden Society and well-known gardening writer. With their shared love of all things horticultural, we sent Sue to meet Ross and ask him all about the Padstow Kitchen Garden…
How did you change from top chef to veg grower?
My family has had 100 acres just outside Padstow for eight generations. Grandad grew vegetables there; I helped out as soon as I was big enough and that's where I learned all about growing. But there wasn't enough money in it to support me too, and I'd already earned some pocket money washing up in Rick Steins Café, so when I left school I went into cheffing. I trained at Rick Steins Bistro then spent some time at his flagship Seafood Restaurant ended up as head chef at Rick Steins Café.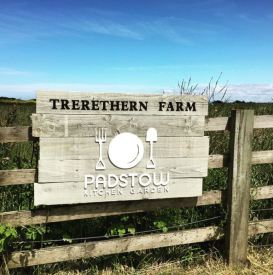 After I got married I decided I didn't want to be a chef any longer. It's all long hours and late night finishes, which isn't great for family life. So I went part time to keep some regular income while I started up a small growing business on two acres of grandad's land. It's taken off from there.
What do you grow?
A small but select range of seasonal veg and salads, including some very unusual ones, outside in the open or in poly tunnels. Nothing is done on an industrial scale. The range I offer changes through the season and from week to week, and the weather has a big effect.
But with my restaurant experience I know what chefs need, so I'll grow six different kinds of veg so they will always have four to put on their list of 'side' dishes. And I keep up to date with what's fashionable, so I do all the black kale, tenderstem broccoli, kale flowers, different coloured carrots, courgette flowers, and even 'weeds' like chickweed, which some restaurants want.
Tozers the seed firm send me their new varieties to try so I get them a year ahead of other people. There is something big in the pipeline that I'll be getting later this year but even I don't know what it is yet. My customers will be the first to try whatever it is.
Who buys from you?
I supply the top chefs in and around the Padstow area; it's a really local business and local produce is massively in demand with the high end restaurants. My customers include all of Rick Stein's places including The Cornish Arms at St Merryn, Paul Ainsworth's Rojano's, Prawn on the Lawn, and Jamie Olivers Fifteen Cornwall at Watergate Bay.
I also supply some veg and salads to a local box scheme, the Cornish Food Box Company. My stuff is not the cheapest as it takes a lot of individual attention and manual work to get really high quality results.
What is your big growing secret?
Giving the customer what he wants. For instance I'll sow a row of beetroot a bit thicker than usual, then thin them out and use the little seedlings I pull out for baby salad leaves. A bit later I'll pull the rest to bunch and sell as baby beet, which chefs prefer to big mature beetroot. The first time I did that my Grandad went mental 'you've taken them from their mothers' he said. He calmed down when he saw that my baby beet made about three times as much money as the big mature ones he always sold which took months longer to grow. And meanwhile I'd freed up the land to grow something else.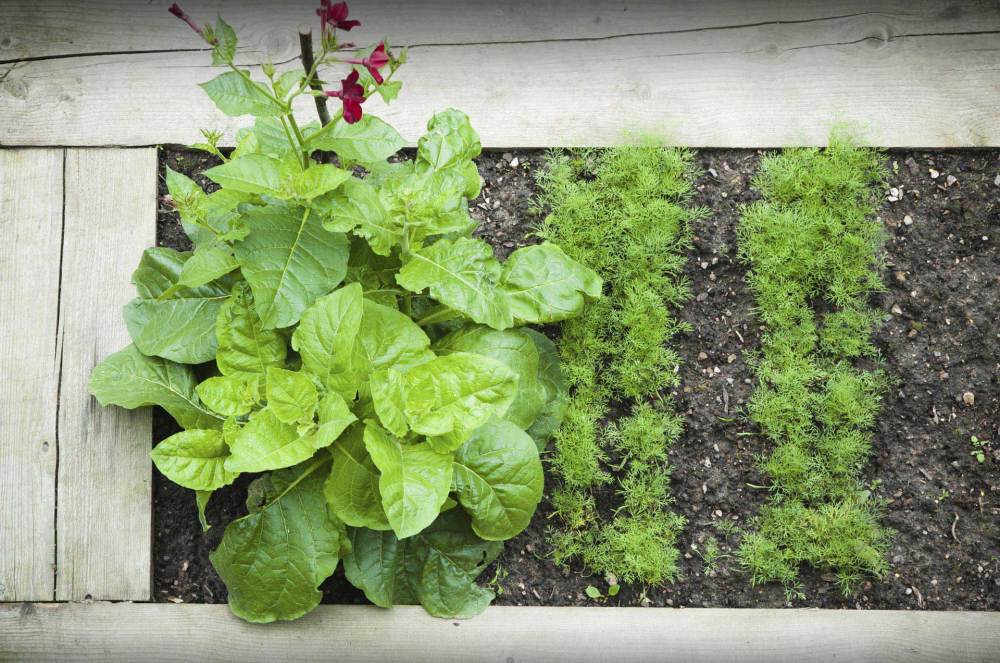 Does growing take up all your working time?
Pretty well, but also do a few plot-to-plate 'veg experience' days. I'll sometimes help out at corporate events; a big firm will bring a group of people down to see how I grow my stuff then take them to lunch at one of Rick's restaurants.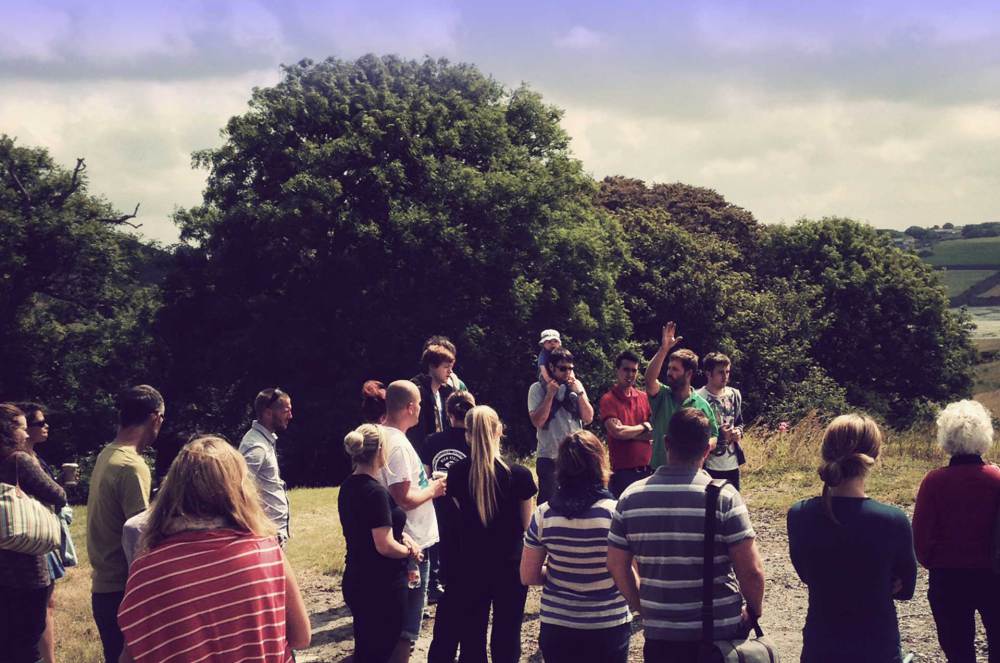 Local schools sometimes bring a class of children round, or I'll arrange a day for a group of visitors where they visit my patch to learn how to pick things like baby leeks then we'll char grill them over a barbecue or take them into a restaurant and watch a chef turn them into exciting things.
What do you love about your job?
Seeing the joy on people's faces when they actually pick things and eat them straightaway or make them into something for themselves. Getting hands-on makes all the difference. I'll give them little bowls so they can pick cherry tomatoes into them, or we'll pick lettuce leaves and they can see how the flavours change when you try them with different dressings.
Its loads better than going on a formal course where you just sit and look at slides, or see a bare veg patch that's just mud 'cos its midwinter. Lots of people have no idea what things they eat look like while they are growing. I've known people who thought cucumbers grew poking up out of the ground.

What do you do with your time off?
When I'm not working or with the family I'll be down the pub with my mates. Loads of the blokes I went to school with are now fisherman who sell their catches to nearby restaurants and take holidaymakers on seafishing trips or out setting lobster pots, we are all very committed to local life, and local seasonal produce. So we've all got a lot in common and we are very competitive!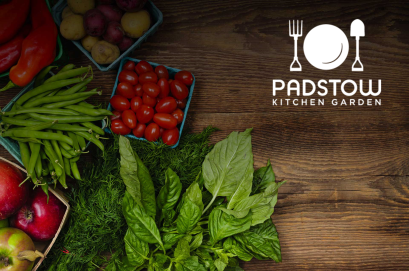 Ross and his Padstow Kitchen Garden featured on Countryfile at Christmas, and his new column in the gardening section of the Saturday Telegraph will feature every month, offering advice, tips and seasonal tales from the garden. If you'd like to arrange a private tour of the Padstow Kitchen Garden and hands on experience with Ross, learning how to create your own kitchen garden, drop us an email on hello@thecornishconcierge.co.uk or fill in our enquiry form.