Move over surfing. There's a new kid in town…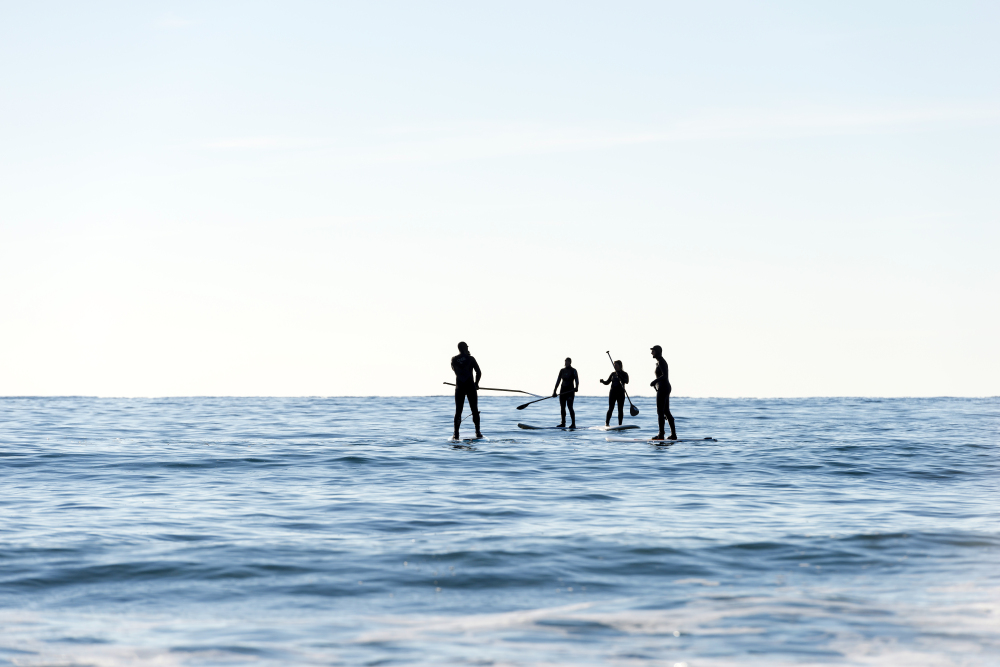 Definitely the water sport du jour, stand up paddle surfing (or stand up paddle boarding) originated in Hawaii as an offshoot of surfing, and has gained a somewhat cult following in recent years. Here in Cornwall, SUP (as it's known to its many devotees) is fast becoming one of the most popular waterborne pursuits, thanks to the endless stretches of water that surround our beautiful county.
To give you a bit of a crash course in all things SUP, we asked Chris Rea, founder of the Harlyn Surf School (one of our wonderful preferred partners) to give us the low down and tell us why everyone should be hopping on a board and giving it a go…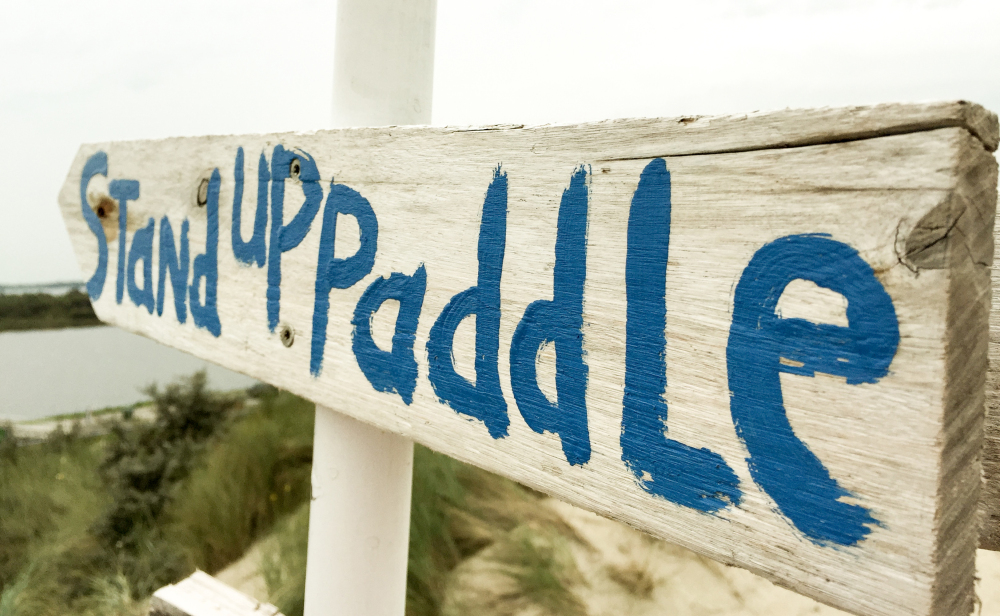 So Chris. For the total novice – what exactly is SUP?
SUP stands for stand up paddle surfing. And, no prizes for working out that it entails standing on a board and paddling yourself around. Stand up paddle boards are much longer, wider and more buoyant than surfboards, enabling you to comfortably balance on them and propel yourself with the paddle. There are many different facets to SUP, paddling on rivers, oceans, estuaries, lakes and of course the ever increasing popularity of SUP yoga. There is something for everyone, gentle cruising, SUP exercise, SUP surfing, SUP expeditions and for the adrenaline junkies, SUP down-winding.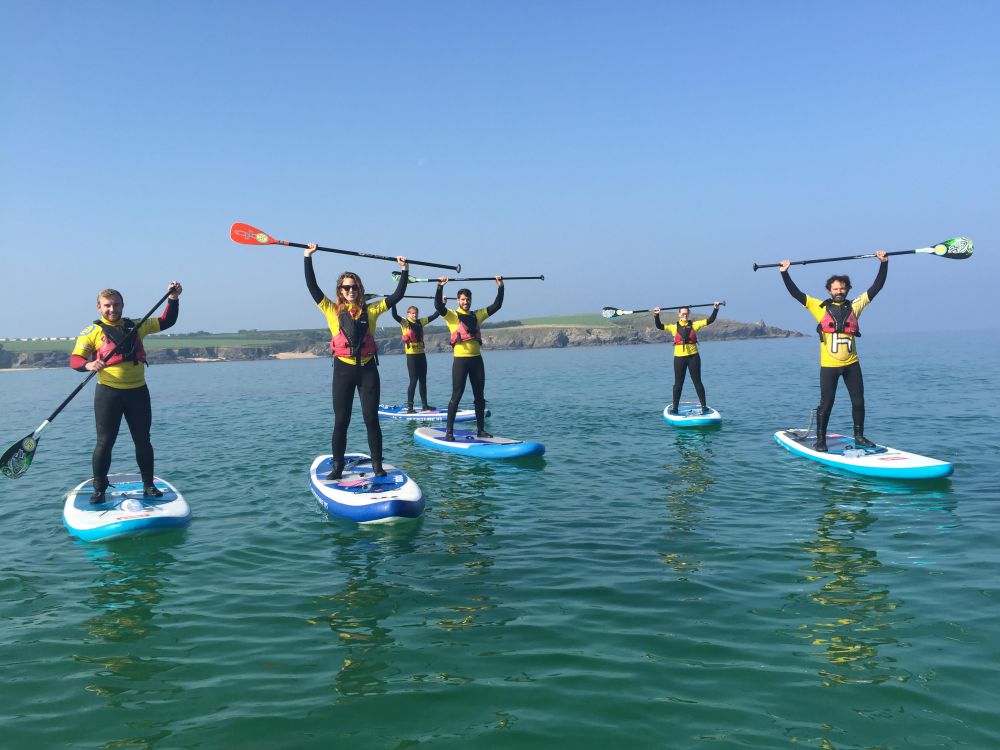 Who do you think would enjoy the sport?
SUP is for everyone who wants to try a new activity experience and discover a unique way of exploring wonderful areas.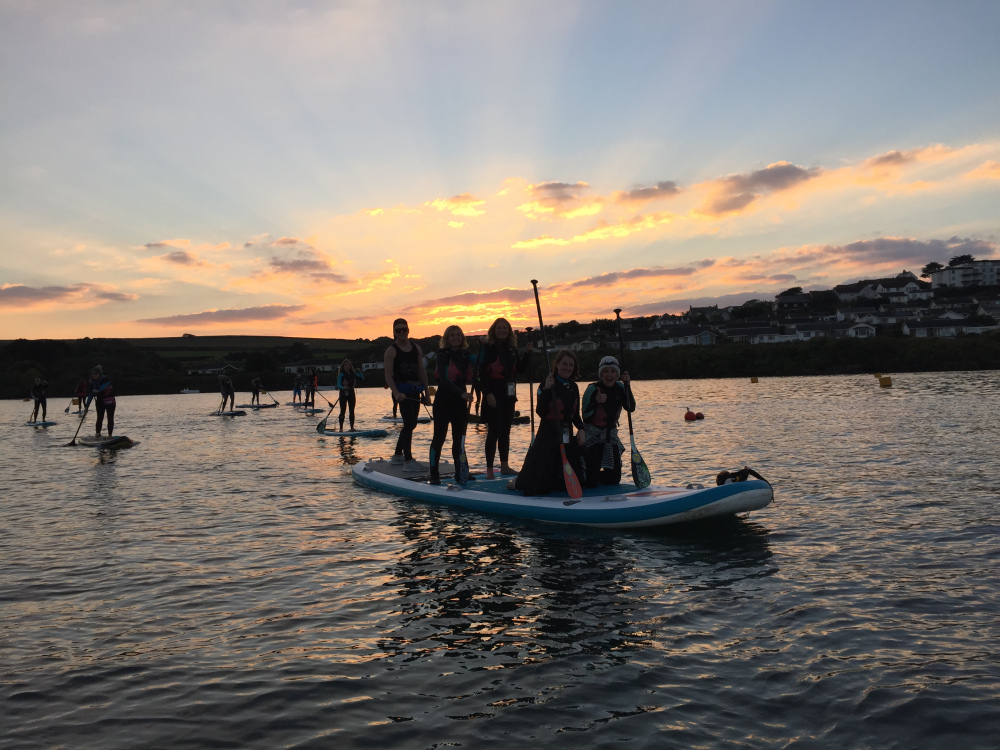 Which are your favourite spots for SUP lessons?
We use include the stunning Camel Estuary, paddling both the Padstow and Wadebridge end and launching from the many beautiful beaches in the area. There are amazing coastal paddles when conditions allow. We are also exploring new areas to paddle and will be introducing them this year. We are also offering SUP yoga retreats in Crete and SUP expeditions to Bhutan and Nepal.
What makes Cornwall such a great place for SUP adventures?
Cornwall is perfect to learn to SUP as it offers such a diverse range of environments, the sheltered south coast, beautiful rivers and estuaries and the stunning north coast. There is something for everyone.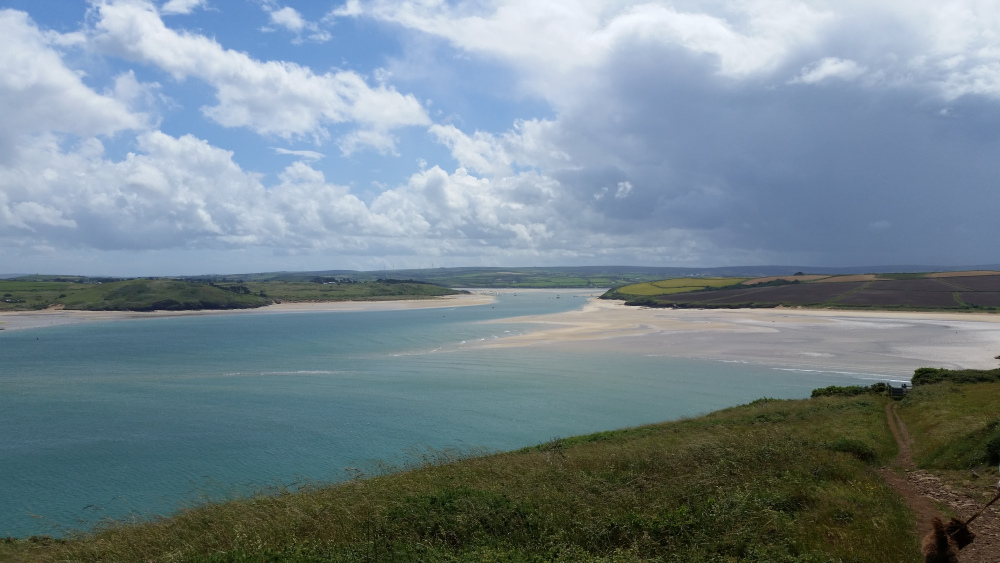 What level of fitness do you need to give it a go?
A very basic level of fitness for intro sessions is required, if you can walk up the stairs without becoming out of breath, then you're good to go. All the kit is supplied.
What advice would you give someone thinking about trying SUP for the first time?
Get an introduction from a recognised provider to teach you the basics.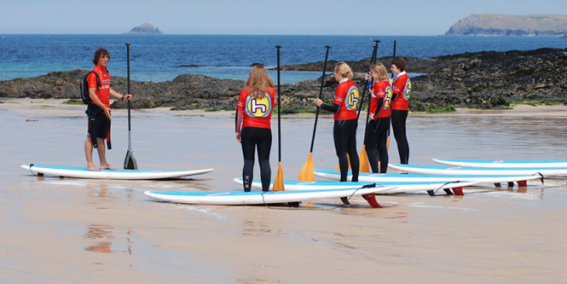 What are the advantages of SUP over other water sports like surfing or kayaking?
The advantage SUP has over other sports is that it is a unique way to explore – you are standing up and paddling giving a much better vantage point to take in the wonderful scenery and wildlife. SUP is very diverse and has many different aspects as mentioned above. Gentle cruising can be much better for your body, especially if you suffer from lower back problems which surfing and kayaking can irritate. It's also a really social sport, with new clubs starting up annually. SUP is a great way to improve general all round fitness and can be used at different intensity levels.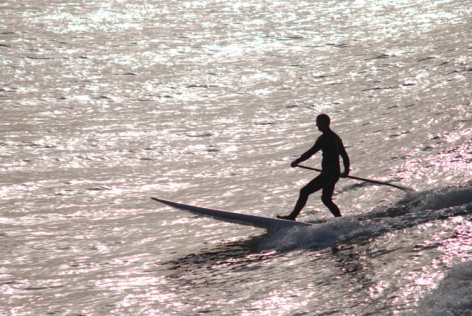 Are there any essential bits of kit you'd recommend or couldn't live without?
The essential kit includes board, paddle and leash, and for novice paddlers a PDF. There is often no need to wear a wetsuit for flat water paddling once the basics have been learnt.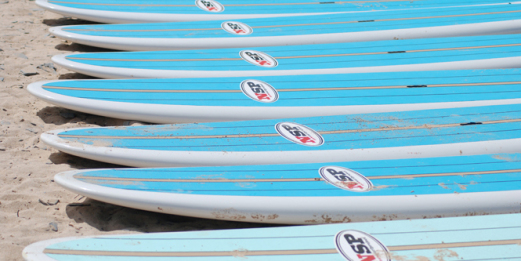 What has been your best SUP experience to date?
Too many to mention! Paddling in the Bay Area of San Francisco, the Hamptons, Abu Dhabi and the Algarve. In the UK, it has to be coastal paddling in my local area. If I had to choose two it would be Cornwall followed by wild camping and paddling in Abu Dhabi amongst the outer islands.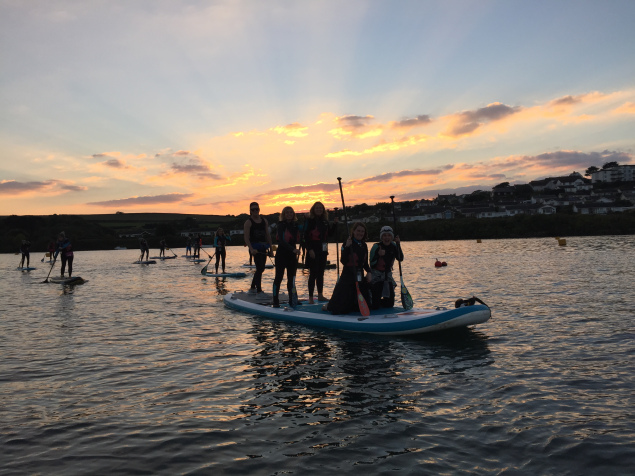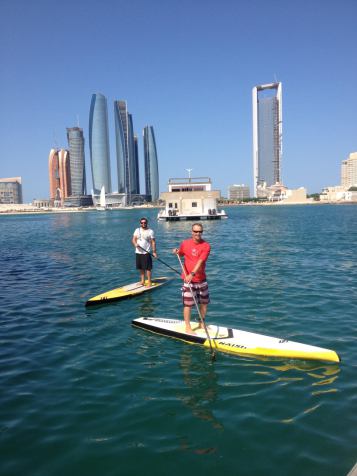 For the more adenturous, Chris and his team at the Water Skills Academy are offering you the opportunity to be part of a unique and one-off Stand Up Paddle Board experience across the Himalayas. Visiting Nepal and Bhutan, this spectacular adventure has access to parts of the planet rarely seen by western eyes, guided by some of the most experienced SUP guides and expedition leaders in the world. Descend the rivers of Bhutan by SUP and become the first people ever to SUP through Manas into India! For more information on this incredible adventure or their unique SUP trips to Crete, click here to contact us.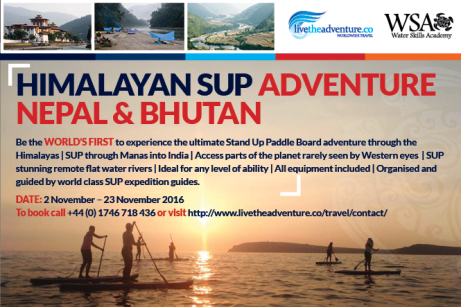 If all this has inspired you to give SUP a try, get in touch or email us on hello@thecornishconcierge.co.uk and let us arrange a private SUP experience with the fantastic Harlyn Surf School on your next trip to Cornwall.